Ask Body Candy is our weekly advice column for pierced, inked, and amazing individuals (and everyone else too!) who might need a nudge in the right direction. Relationships, mods, or whatever, Body Candy's got you covered :).
Disclaimer: Body Candy is only here to give you fun and helpful advice and information when it comes to getting pierced. Always consult a professional piercer to make sure a new piercing is right for you!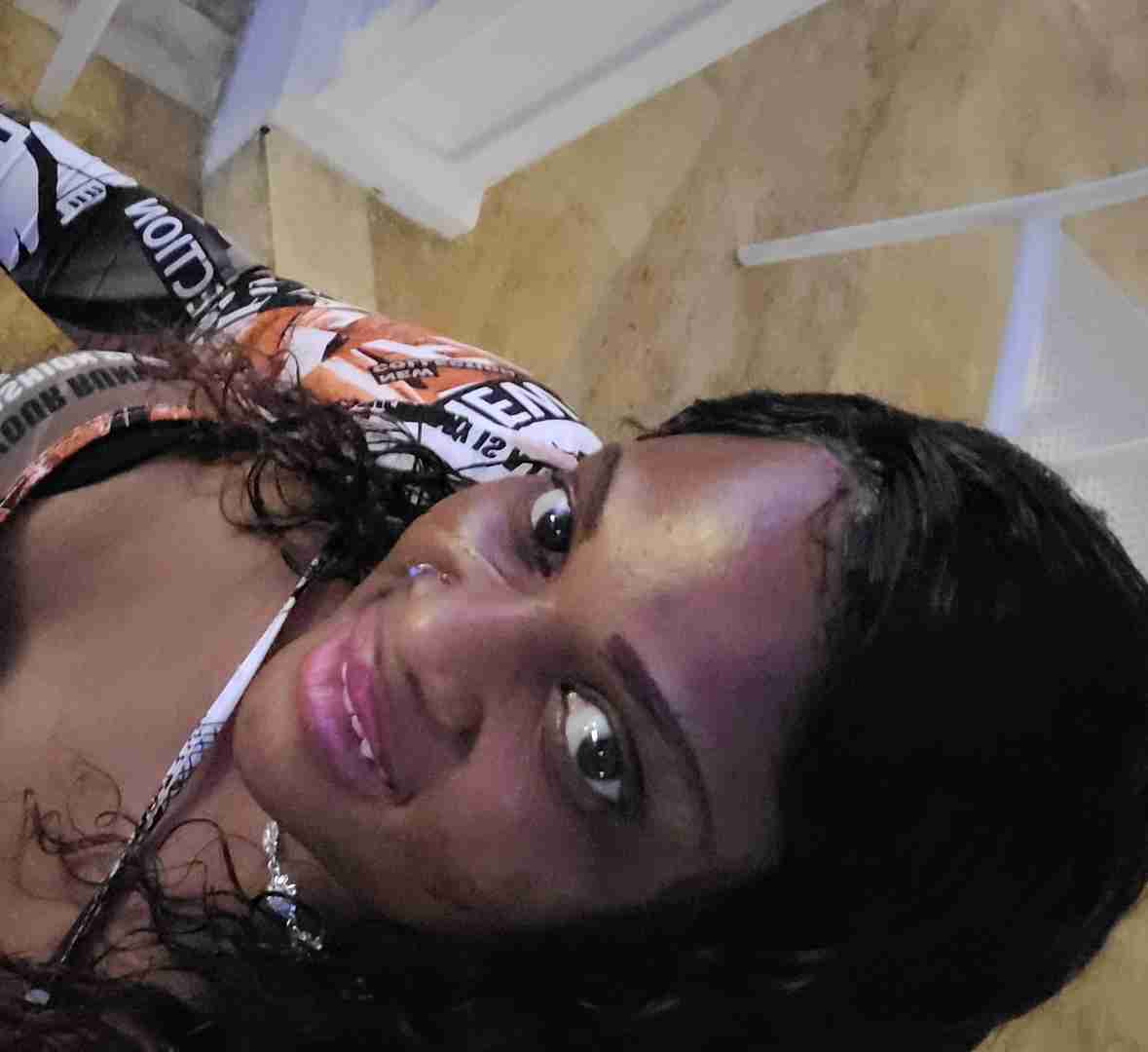 Dear Body Candy,

Hi! My name is Martina and I have had 5 navel piercing but lost all of them because my body rejected them.  My body just seem to reject them all but I need one soooo bad. I took a chance and pierced my nose which took 6 months to heal, before I could change the nose rings. My nose piercing is doing pretty well and I am just loving it.

BTW all the professionals that pierced me says I have very tough skin.  Do you have any advice for me where this is concerned? I really need a belly button piercing and if I get one it would be # 6. Should I give up or should I keep trying? 


- Martina


Body Candy: Hi Martina!
That's a lot of navel piercings! I'm not a professional piercer, and I also cannot see your navel or feel your skin to know exactly what you mean, but I do have some thoughts on what you could be experiencing.

I think five (5) belly ring rejections is a good sign that your body just isn't right for a belly piercing. At the end of the day, it is YOUR choice as to whether you want to try again... If you do, I want you to keep the following things in mind:
1.) Hygiene - how often are you showering? Are you practicing good aftercare with your piercing? You should be taking a warm shower each day where you let the water run over your navel piercing - be sure to keep any harsh soaps, conditioners, lotions, or chemicals away from your navel while you do your beauty routine. Aside from your shower, you should also be cleaning your navel with a sterile saline spray, once per day.
2.) Anatomy - when you sit down, does your belly crease over your navel? Regardless of weight, lots of individuals have a belly button that creases when they sit. If this is the case, the constant creasing (and un-creasing) of your belly button will move it far too much to allow for thorough healing. If you're a person with a navel crease, you might just not be a good candidate for a belly button ring at all.
3.) Stress - do you sleep on your stomach? Have you ever snagged your belly ring on your clothing or a towel? Do you tend to play with your belly ring a lot? Do you switch out your jewelry before your belly ring is healed? Any and all of these things could contribute to an unhappy belly button ring. Aside from a daily cleaning regimen with saline spray, you shouldn't be fiddling with your belly button ring at all. Plan to leave your piercing jewelry in for at least six (6) months, but more than likely a year. The best bet is to practice the LITHA method - more on that here.

Martina, if you're going to give your navel another shot, I highly recommend taking the thoughts above into consideration! Before you head in for your sixth piercing, talk to your piercer and be honest with them about your previous navel piercing experiences. Follow their advice and then be ready to take extra good care of your piercing until it heals... And then after it heals too!


Love,

- Body Candy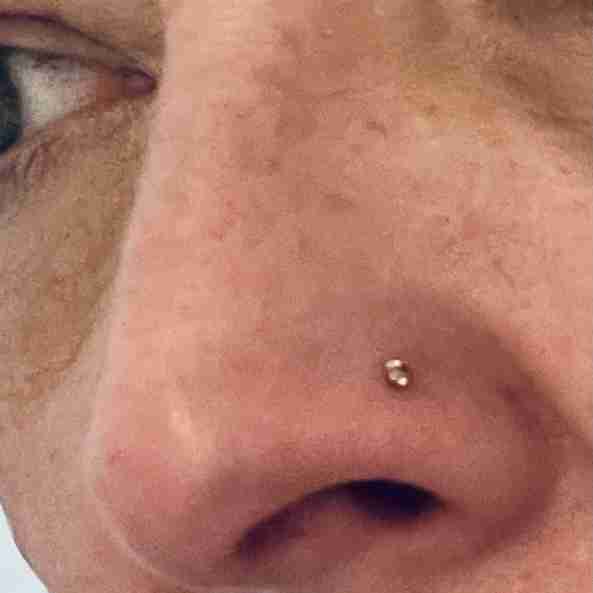 Hi Body Candy!

I just got my nose pierced about a month ago, and am soo excited!!!  Have wanted to do this for like 25 years and kept talking myself out of it.  I am 54 years old, so decided it's time!  I've been following your blog (which I LOVE, by the way!) as well as research online.  I have a few questions that I can't find an answer to, so am writing you:

1) the style of my start up stud is 14k yellow gold-16 gauge w flat back on the inside- looks like the shape of a wine glass 🍷.  Is the backing supposed to fit flush against the inside of my nostril?  If so, I need to have mine adjusted.  It slides in and out and rotates especially during cleaning and I hear all over the place that you are not to allow it to spin...To let it heal, so not sure how to proceed.

2) I am like  everyone else, can't wait to switch out my stud. I have already bought two diamond studs (current starter is CZ) - one is prong set and other is bezel set - both 14K, but are much thinner (20 gauge w 1.5 mm stone w tiny ball for inside the nose) - bone or barbell style.  I am worried they won't stay in (go straight through the hole, etc -if I blow my nose or sneeze! 🤧😳 Any suggestions?  Any style you think is better and easier to keep nose clean and most comfortable. 

3.) When can I have a professional switch it for me? I would like to do this before my 55th birthday (Oct 3rd, 2021)

4.) my piercing is a little pink. Is that normal for where I am in the healing process? No pain and no discharge.  See attached photos...

- Kelly


Body Candy: Hey Kelly!

Awesome! Piercings know no age. I'm so glad you finally make a choice to do something you've always wanted to do - it looks great on you!

There are a lot of questions here, so I'm going to answer them one by one:

1.) Any kind of jewelry is going to have a little bit of give - especially when you're healing, your jewelry might be just a little bit long to allow for a bit of extra swelling. Just do your best not to rotate the jewelry and try to let the sterile saline spray do the work.

2.) Nose jewelry is totally a personal preference - you are right though, nose bones do have a tendency to fall out or get lost. As long as you are aware that nose bones are less secure in your nose by design, they are totally fine to wear. I personally wear push-pin nose studs which have stud backs... But as for l-shaped; hoop style; stud; twister; or bone style nose jewelry - they're all safe and fine to wear.

3.) This is up to you and your pro piercer, but I would not personally attempt to change out your nose jewelry until you've been healing up for at least a year.

4.) Your piercing looks fine to me! Nose piercings take a while to heal - as I mentioned earlier, oftentimes up to a year. If you are noticing: redness; chafing or chapped skin; excess pain; yellow/green discharge; a smell; a widened piercing hole; or your jewelry start to sit differently in your nose, it might be time to consult with a piercer.

With a little bit of patience, you'll be wearing your new nose jewelry in no time, Kelly!


Love,
- Body Candy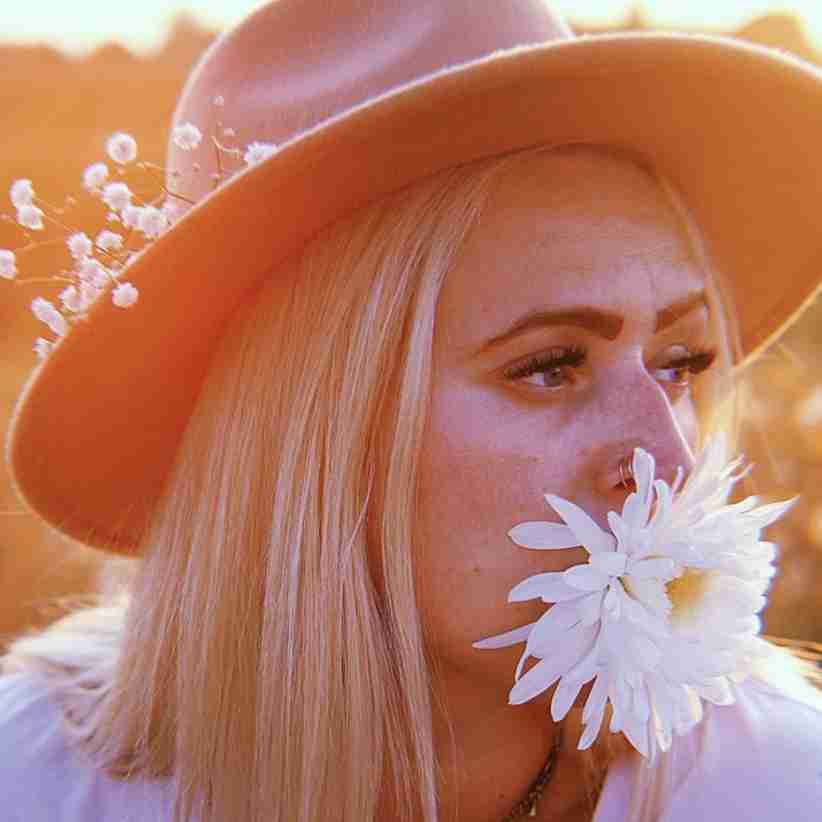 Dear Body Candy,

Yesterday I changed my L-shaped stud nose piercing to a hoop piercing I've had the piercing for 3 months now. I noticed some discomfort and some pain. This morning, I noticed it bleeding and a bump and was swollen. I would like some advice as to why this is?

- Meg


Body Candy: Hey Meg!


I know just how tempting it is to want to change your jewelry after getting pierced... But in this case, I can say definitively that the reason you're having these symptoms is because you changed your jewelry too quickly.

Nose piercings are cartilage piercings - meaning they don't heal quite as quickly as a fleshier piercing like the tongue or the lip. Nose piercings often take up to a year to heal... Which means if you changed your jewelry out after only three (3) months, you've only made it about 25% of the way through the healing process.
Even if your piercing looks like it has healed on the outside, odds are it is still fragile and healing on the inside. Your body needs to work to heal around your jewelry, and the only way to do that is to leave your initial jewelry in for the entire length of your healing journey - in this case, about nine (9) more months for you.

It's not a bad idea to consult with your piercing pro to make sure you didn't do any lasting damage. Until then, I would not recommend changing my jewelry for the rest of your healing journey. Learn to love your hoop for now, and if you develop any worse symptoms (like swelling, discharge, or excess pain), it's time to talk to your piercer about which step to take next.


Love,

- Body Candy

Snapchat: bodycandy.com
TikTok:  @bodycandy