Ask Body Candy is our weekly advice column for pierced, inked, and amazing individuals (and everyone else too!) who might need a nudge in the right direction. Relationships, mods, or whatever, Body Candy's got you covered :).
Disclaimer: Body Candy is only here to give you fun and helpful advice and information when it comes to getting pierced. Always consult a professional piercer to make sure a new piercing is right for you!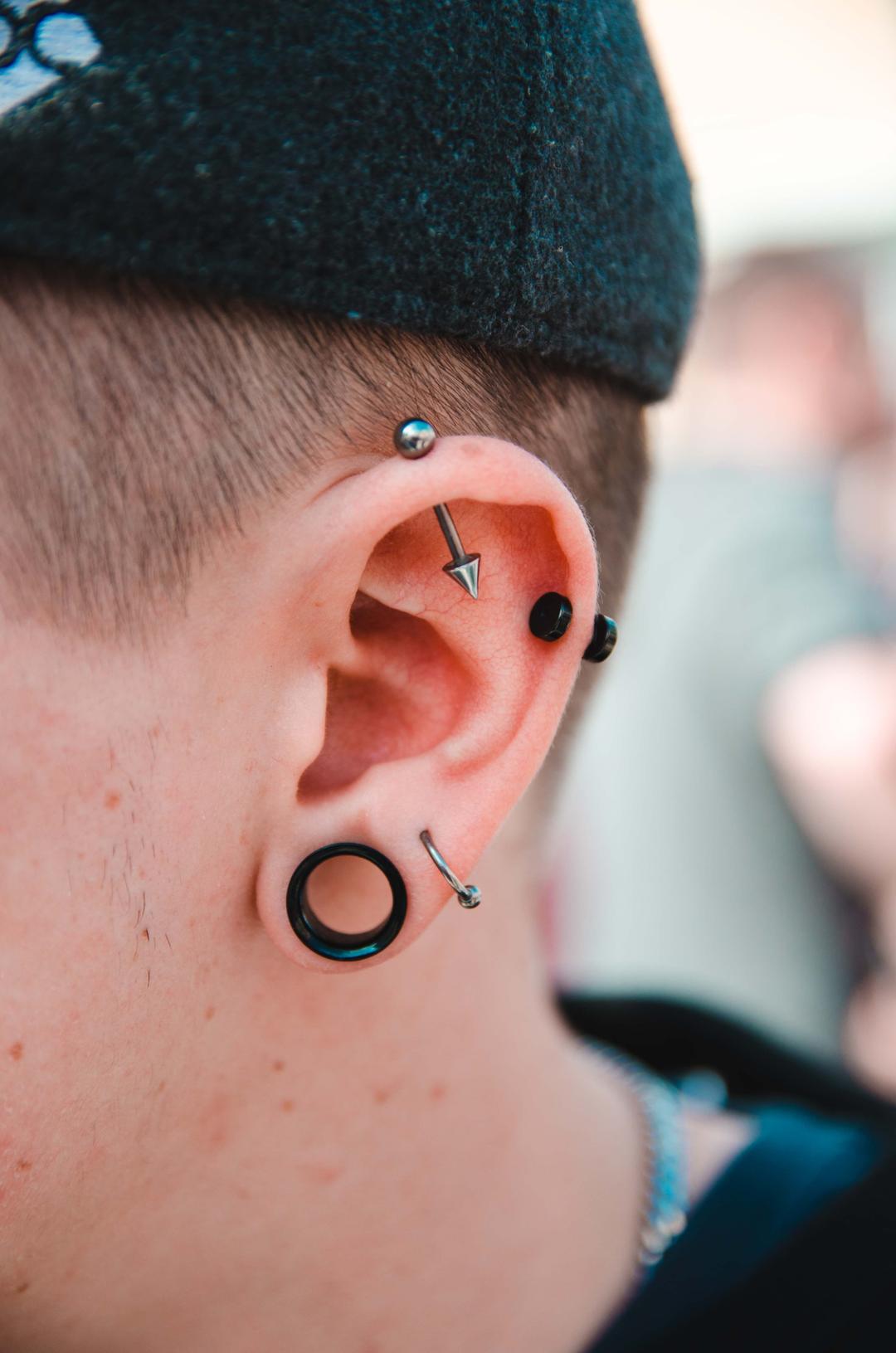 Dear Body Candy,


Can I change my industrial barbell to studs? or something else that isn't a barbell?

- Erika

Body Candy: Hi Erika!

You can definitely change out your industrial jewelry for a different style! You even have a couple of different options. One is to change the single barbell for a pair of labrets – flat backed barbells. If your piercing is still relatively new, these are your best bet because they won't move around. You can also try circular jewelry like captive bead rings or a pair of horseshoes. Separate jewelry is nice because you have the option to mix-and-match styles, finishes, and shapes. Another thing you can try is a chain dangle industrial barbell – this is essentially a pair of labrets that are connected by a length of dangling chain. As long as the length meets the needs of your anatomy, it shouldn't pull the ends and can add a bit of flexibility that can make for a more comfortable fit. Some people also find they have a more comfortable fit using a project bar in their industrial. These are still single barbells but have a coil or loop in the center, sometimes with dangling charms attached. You have tons of options out there, Erika – have fun and enjoy trying them out!
Love,
Body Candy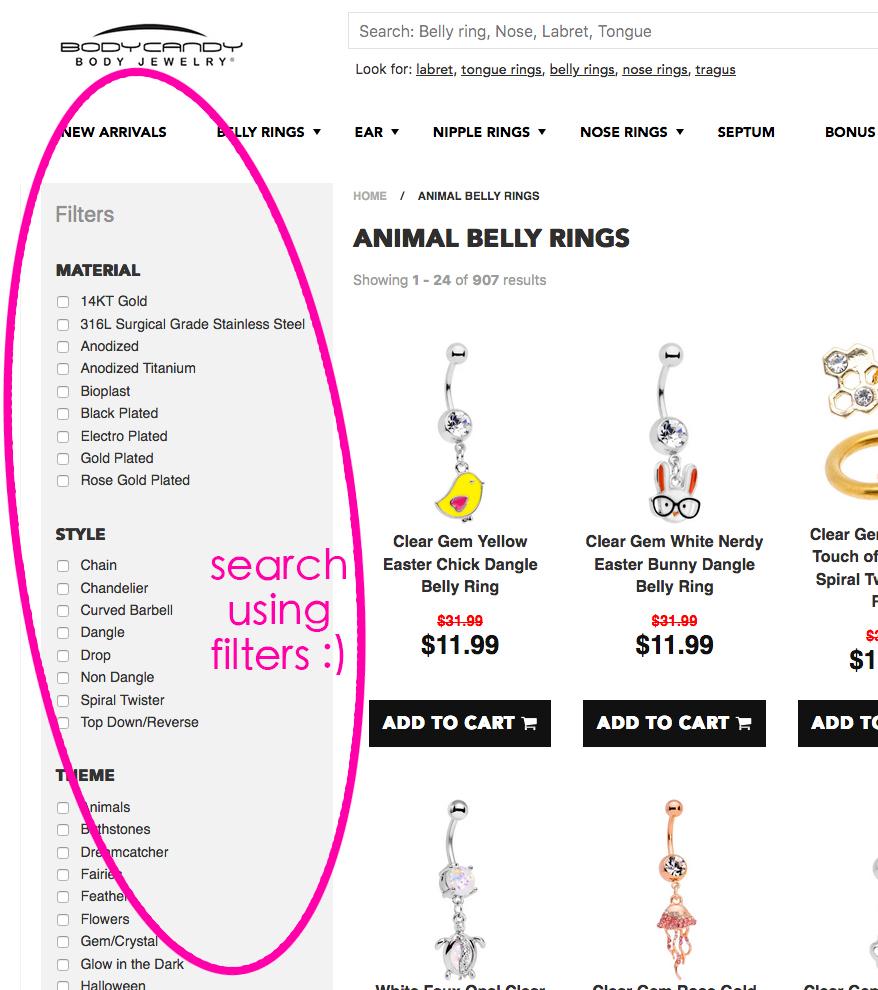 Dear Body Candy,
How do I search for the same jewelry in a different plating? 

Thank You,
Phyllis

Body Candy: Hello Phyllis!
So, we're going to assume that you mean our site specifically! Each item's title is unique and that should help narrow down your search quite a bit. Say you find a belly ring that you like but it's in stainless steel and you're looking for the same thing but in rose gold tone. We'll call it the "Clear Gem Happy Puppy Belly Ring". If you type "Happy Puppy" into the search bar, it should bring up every item we have in stock that has that charm on it. You can then sort the results in whatever way you see fit – if it's a newer item, your best bet is to sort by "Newest" and go from there. You can even narrow the results down by gauge, size, color, material finish & more by using the filters on the side of the webpage (see the image with this article.) If that doesn't bring up what you're searching for, widen the search by just using the noun – in this case "Puppy". If that still doesn't bring up what you're looking for, you can try contacting customer service. The item just may be temporarily out of stock or may not have been uploaded to the site yet. We are always adding new items! Hope you find what you're looking for!

Love,

Body Candy

Snapchat: bodycandy.com
TikTok:  @bodycandy